Afternoon Dance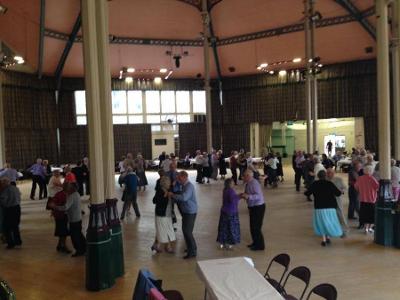 Our afternoon dances take place in the Octagon Hall from 1pm-4pm.
The dates for 2019 are still to be confirmed.
Admission charge: £3.95 per person
Our traditional afternoon dances offer an enjoyable experience to all who come along.
Live musicians take you through a journey of dances from the Gay Gordons to the Fox Trot, Quick Step, the Waltz and much more!
Refreshments are available to purchase from our Coffee Bar and Pavilion Café. It is advisable for large groups to book in advance.