Room Hire, Meetings & Conferences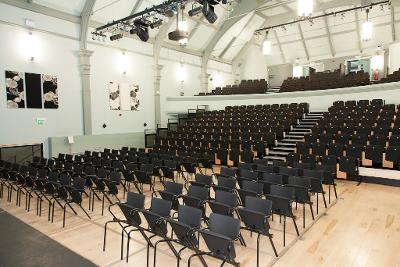 Here at the Pavilion Gardens, we have a variety of rooms which can be arranged to meet all of your conference and meeting needs. From the intimate space of the Committee Room to the spacious Pavilion Arts Centre, you're sure to find the perfect space with the right atmosphere.
Overall, we are able to support group sizes of up to 1200 delegates and we'll certainly help you pick the appropriate venue. Upon request, we are also able to offer technical equipment and refreshments, to ensure you have everything you need to work.
We offer a professional service and our rooms have been used for many general and prestigious meetings and conferences, including the Visit Peak District conference which has been held here annually since 2011.