Wedding Receptions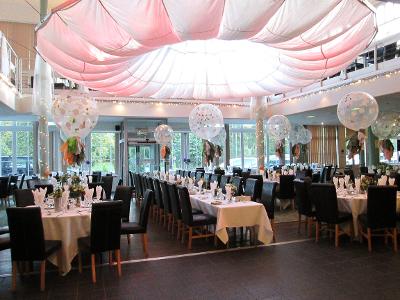 Here at the Pavilion Gardens, we are determined to ensure that you have the best experience at your wedding reception, and will work with you every step of the way to make this so. From choosing your catering options through to wine and the Master of Ceremonies, we're here to help you both have a fantastic time.
Staff at Pavilion Gardens take pride in ensuring your day runs as smooth as possible. A dedicated member of management will be present throughout the whole of your day to ensure things run on time and as expected. This member of staff (if you wish) will also act as your Master of Ceremonies for the evening.
For more information or just to have a chat about the options available, please don't hesitate to contact our wedding coordinator on 01298 23114.