The Art Cafe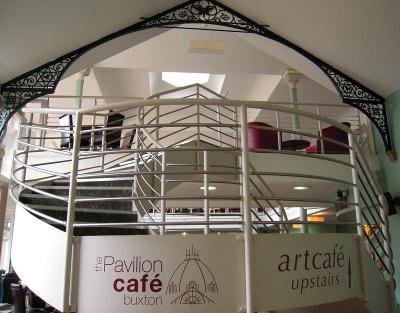 The Art Café is an inspiring and innovative addition to the main Pavilion Café area. In our Art Café, you can enjoy some of the best views of our Promenade and gardens whilst also enjoying a delicious meal or beverage. We also offer a wonderful vintage afternoon tea served with our delightful vintage crockery, so you can it and relax while looking out over our award winning park- served from 2.30pm (booking advisable).
Displayed around the Art Café you will also find a constantly changing exhibition of the finest work in the High Peak. All the paintings on display are created by artists in the area who are members of the High Peak Artists These works are available to purchase from the Gallery in the Gardens.
Please note, due to the location of the Art Café, which is on the mezzanine level, there is limited accessibility.