Gardens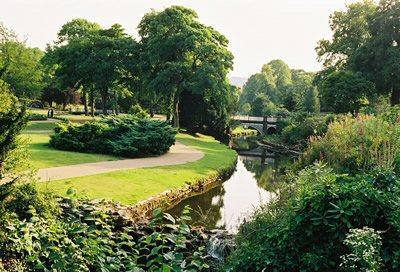 In 2004, our ambitious seven year gardens restoration project was completed at a total cost of £4.5m. The project helped restore the Victorian heritage of the Pavilion Gardens and was gratefully supported by the Heritage Lottery Fund.
Our Heritage Green Flag award winning gardens span over 23 acres of beautifully maintained land and offers a real adventure for all who come. The natural landscape consists of various flowers and shrubbery, trees, streams and a lake and as you might expect, is home to various natural inhabitants.
As well as being enjoyed by the squirrels and ducks, our gardens are visited by approximately 1,000,000 people annually who all come to enjoy some adventurers outdoors. Along our gardens, you'll find two different play areas, a miniature train, our bandstand and the lakeside kiosk to keep you refreshed, as well as plenty of room to play some sports or simply to relax and unwind.